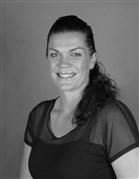 Dayna Howard

Expires
Monday, 16 March 2015
Dayna's Cycle To Happiness
Hi,

On 4th March, 2015, I'll be embarking on and epic journey called "Cycle To Happiness" and ridiing a bike from Vietnam to Cambodia through Inspired Adventures. As part of this journey I will be raising funds for Black Dog Institute.

Each year, Black Dog Institute aims to advance the understanding, diagnosis and management of depression and Bipolar Disorder and improve the lives of those affected by these mood disorders.
Depression and other related mood disorders is something that affects us all, either directly or indirectly. It has touched me personally and I have seen it affect many others over my years of working in the disability and mental health industry.
I am so excited about taking on this advernture and raising funds and awareness for something that it so important to me and many others I know and love.
Please help me in my cause by donating through my page and helping me to achieve success in raising as much money as possible for this wonderful charity. I am eternally grateful for all your support!

Please click on the DONATE at the top right corner of this page to make a secure online donation.


Thank you!
Dayna :)

Black Dog Institute
Black Dog Institute

One in five Australians are affected by mental illness each year.

Mental illness can be overwhelming, crippling and isolating. 

The Black Dog Institute is a not-for-profit organisation and world leader in the diagnosis, treatment and prevention of mental illness such as depression, bipolar disorder and suicide. 
We are the only mental health facility in Australia that combines clinical services, high quality translational research and education programs. We work to empower communities and help the stigma surrounding mental illness.

The Black Dog Institute has 4 important goals:



• to diagnose mental illness accurately and early,

• treat them using innovative, effective and accessible strategies,

• prevent their onset by understanding why and who they affect and

• to reduce the overall impact of mental illness and save lives.

Black Dog Institute's vision is for a mentally healthier world. 
A world where the onset of depression and suicide can be prevented and treated. With your help we can make this vision a reality. 
http://www.blackdoginstitute.org.au

Other Ways to Give

Become a Regular Giver - Monthly gifts provide us with an ongoing income stream. To make a monthly gift via direct debit from a bank account or from your credit card, please see here.

One off Donation - The Black Dog Institute relies on contributions from people just like you. With your help, we can expand our research programs, as well as build greater community awareness about mental illness.

By Mail - If you would prefer to mail your donation please download a donation form. Please send your form and donation to:
Black Dog Institute 
Hospital Road, RANDWICK NSW 2031
Cheques made payable to Black Dog Institute.
FUNDOMETER
Target
$3,500
Raised So Far
$4,261
Biggest Supporters:
Dayna Howard: $897.00
Karen Clark: $350.00